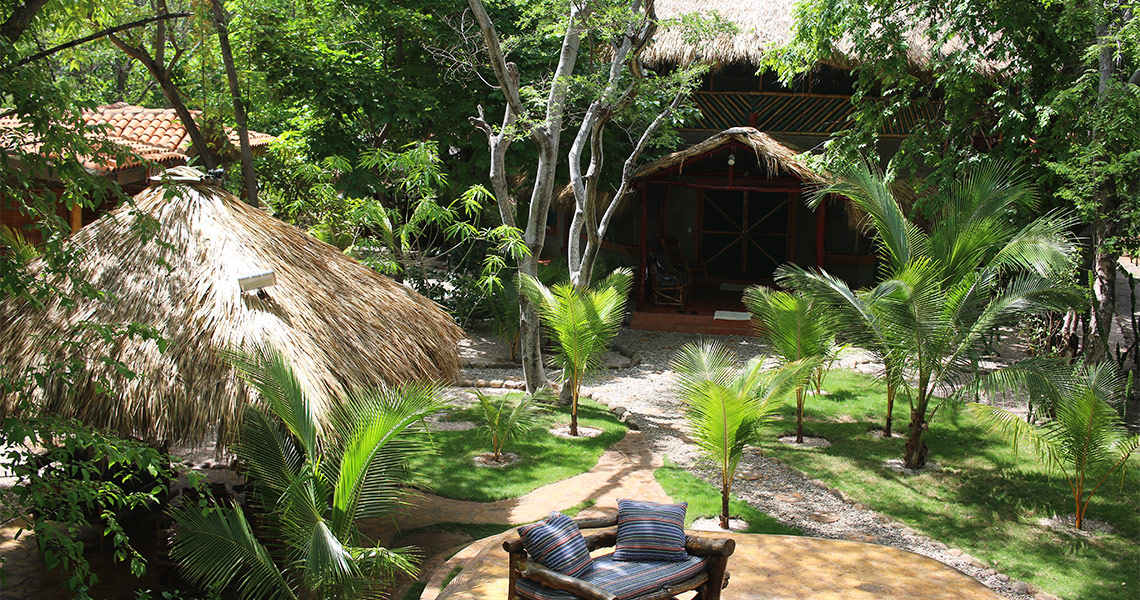 Playgrounds Surf Camp
Nicaragua's Ultimate All Inclusive Surf Resort
Tucked away in the vibrant jungle of one of Nicaragua's most unspoiled regions awaits the idyllic tropical retreat of Playgrounds Surf Camp – Nicaragua's ultimate all inclusive surf resort.
Come and immerse yourself in the splendid isolation of Chacocente Wildlife Refuge where offshore winds groom GREAT waves 300 days a year. From our beautiful resort meander down a short jungle path to the secluded beach of Veracruz de Acayo, home of one of NICARAGUAS best waves – Playgrounds.
Get ready to score! We are the only land based surf resort in this part of Nicaragua, which means you'll be treated to solo surf sessions and world class waves. Our English speaking surf guides plan each day to ensure that you are surfing the best waves, with the best conditions to suit your abilities and preferences.
Our friendly staff works around the clock to take care of every detail so you can relax and focus on scoring unforgettable waves with your favorite people. Slip on your sandals, grab your board, and join us for a truly unique surf travel experience.